Commercial Painting & Residential Painting
"IT IS NOT JUST ANOTHER PAINT JOB, IT IS ABOUT BUILDING A RELATIONSHIP FOR FUTURE PROJECTS IN YEARS TO COME"
-- Philip Walker, Owner
Exterior Painting
Vivify Painting are exterior specialists using the proper materials to uphold against the natural elements to give you a long lasting, great looking job for years to come. This is done by using the extensive prep, great products, and most of all, experience.

Interior Painting
Vivify Painting are interior specialist that have systems in place to give you straight lines, smooth surfaces, and  great looking job for years to come. This is done by using the extensive prep, great products, and most of all, experience.
Peace of Mind
We take pride in doing the best job possible. Clean, professional, and superior quality; no short cuts.  Read more about owner, Philip Walker, and how he got started in his love for painting.
Commercial Painting & Residential Painting in Southern California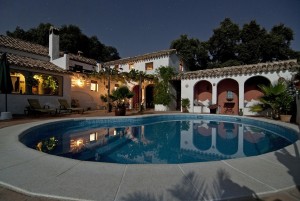 Vivify Painting is a licensed residential and commercial painting company serving Southern California.  We are a local Murrieta painting contractor, also serving Temecula, Wildomar, Lake Elsinore, Riverside, Corona, and down to La Jolla for all your residential and commercial painting needs.
We specialize in high quality interior and exterior painting for your home and business.
Our philosophy is to provide you with the highest quality of customer service and the painting experience you deserve. Your project, big or small, will be done custom and affordable. Every home is treated with care, and the client's satisfaction is our number one priority.
We understand that you have high expectations and that means we do to. Our team includes professional and experienced painters ready to put their wide range of knowledge and expertise to work for you. Our painting staff is trained in both residential and commercial painting techniques, as well as customer service.
Philip Walker, owner/operator, will ensure your home or business looks its very best and you are completely satisfied.
Client Testimonials
"I have used Vivify painting with three different homes now and I am impressed at the care, professionalism and attention to detail that Phil takes. He has come up with some very creative ideas that I absolutely love. I have referred him to all my friends and family and trust 100% that the job will come out perfect every time. I am a perfectionist and Phil goes over and beyond and the rooms exceed my expectations every time."
"I have used Phil for all my painting needs for almost a decade now and would never use anyone else. HIs talent and attention to detail combined with his excellent customer service and prompt response time are enough to make using anyone else just simply a mistake. Then on top of all that his prices are unbelievably reasonable! I would and have recommended his services to many friends and they all have felt exactly as I do. 5 stars all the way!"
"We would like to thank Philip Walker from Vivify Painting for the great job in our house in Murrieta. Phil worked tirelessly for us and did more than any painter has ever done in providing assistance from helping us select colors, provided samples, and offered suggestions. Philip did an execellent job and went above and beyondworking with us to update our interior. Philip paid close attention to detail and made sure all the work was through and done to our satisfaction. Vivify Painting was considerate by making sure that everything around his painting was covered and protected. Our home was left spotless after each room. Philip at Vivify painting made sure every room was put back in proper place. My wife and I are very pleased with the final product and highly recommend Vivify Painting for all your painting needs. Thank you, Philip, for your due diligence and excellent work." - Barry & Carol