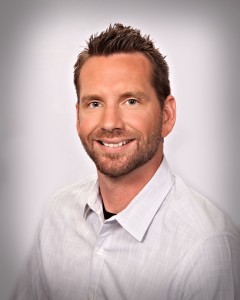 Vivify Painting was founded by and is locally owned and operated by Philip Walker. With over fifteen years of painting experience and customer service he has built a painting company that stands out among the rest for having integrity, pride, quality, and professionalism.
Why choose Vivify Painting? We take pride in doing the best job possible. Clean, professional, and superior quality; no short cuts. Vivify Painting is focused on being the best painting service in the Valley. From residential to commercial, interior to exterior, we can handle all your painting needs. We know that when done right, a quality fresh coat of paint can transform and revitalize your home or business. We believe with your personalized ideas and our great experience, we can make all the difference in the outcome of your project.
Vivify Painting strives to bring quality service from the first phone call to the last stroke of paint. We offer free estimates and because we understand your time is valuable, Vivify guarantees your job will be completed in a professional and timely manner.
"IT IS NOT JUST ANOTHER PAINT JOB; IT IS ABOUT BUILDING A RELATIONSHIP FOR FUTURE PROJECTS IN YEARS TO COME"
-- Philip Walker, Owner
Client Testimonials
"I have used Vivify painting with three different homes now and I am impressed at the care, professionalism and attention to detail that Phil takes. He has come up with some very creative ideas that I absolutely love. I have referred him to all my friends and family and trust 100% that the job will come out perfect every time. I am a perfectionist and Phil goes over and beyond and the rooms exceed my expectations every time."
"I have used Phil for all my painting needs for almost a decade now and would never use anyone else. HIs talent and attention to detail combined with his excellent customer service and prompt response time are enough to make using anyone else just simply a mistake. Then on top of all that his prices are unbelievably reasonable! I would and have recommended his services to many friends and they all have felt exactly as I do. 5 stars all the way!"
"We would like to thank Philip Walker from Vivify Painting for the great job in our house in Murrieta. Phil worked tirelessly for us and did more than any painter has ever done in providing assistance from helping us select colors, provided samples, and offered suggestions. Philip did an execellent job and went above and beyondworking with us to update our interior. Philip paid close attention to detail and made sure all the work was through and done to our satisfaction. Vivify Painting was considerate by making sure that everything around his painting was covered and protected. Our home was left spotless after each room. Philip at Vivify painting made sure every room was put back in proper place. My wife and I are very pleased with the final product and highly recommend Vivify Painting for all your painting needs. Thank you, Philip, for your due diligence and excellent work." - Barry & Carol