3 Tips for Removing Wallpaper Before Painting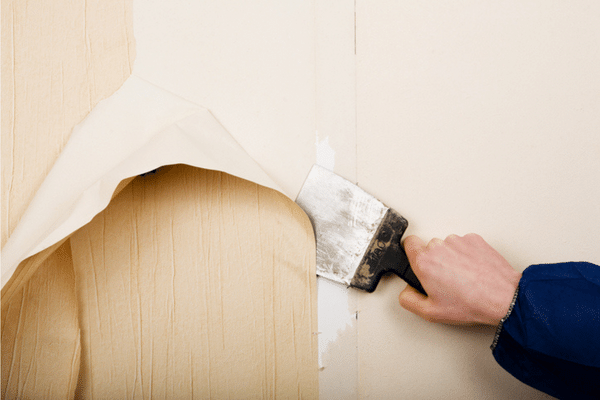 If you have wallpaper up and want to paint the wall, then it is essential to remove it before adding a fresh coat of paint. Unfortunately, the process of removing wallpaper can be a hassle. It requires a specialized approach and the correct equipment to pull off the wallpaper, protect the wall, and ensure you have the right base that is ready to paint.
Consider these tips to ensure that you can remove the wallpaper effectively and easily:
1. Clear the Room First
Wallpaper removal takes a lot of work, and you will need space to move around. Start by moving furniture and other items away from the walls. These things can be stacked in the middle of the room, so you have enough space to pull off the wallpaper and repaint it. Use drop cloths to cover the furniture and protect the flooring as you are working.
2. Figure Out the Wallpaper Type
Next, you'll need to determine the type of wallpaper you are working with, so you use the best method for removal. Grab a putty knife and loosen a corner of the wallpaper. It's strippable wallpaper if it comes off easily. But if you peel it away and a paper backing is left behind, then you have peelable wallpaper. Traditional wallpaper is the hardest to work with because you will need to use a chemical stripper to get it off the walls.
3. Consider the Wall Type
In addition to finding recommendations for removing the specific type of wallpaper, you also need to know what type of walls you are working with. There is a big difference between plaster walls vs. drywall. For example, if you are using water or a chemical stripper on drywall, there is a chance that you might damage the wall if it gets too wet. Don't oversoak it to the point where you are damaging the drywall.
Call for Professional Services
A DIY approach is possible, especially when you find a tutorial for removing the type of wallpaper that you have in your home. But the simplest solution is to bring in an expert team for assistance. At Vivify Painting, we offer full-service solutions to prepare your walls for painting and add the fresh coat of paint you need.
We offer both commercial and residential painting services. Contact us at Vivify Painting if you would like to learn more about your options and get an estimate for your home improvement project: (951) 775-7522.