The Benefits of High-Quality Paints for Hot Weather and Beyond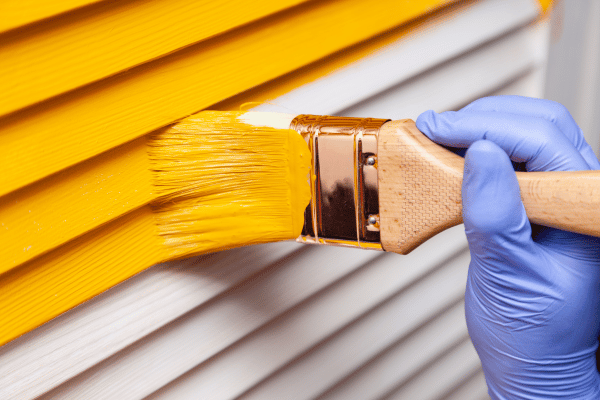 The UV rays from the sun and high temperatures are not only uncomfortable, but they can take a toll on the wear and tear of your home over the years. If you want to protect your property and it's time to repaint the exterior, then it's essential that you pick the right type of paint that is weather-resistant.
Choosing High-Quality Paints for Your Home or Business
As you start the painting project, the first step is to make sure you pick a quality type of paint. Using the wrong paint means that your home is at risk of serious issues due to temperature variations, including chipping, fading, and feeling. It can be frustrating to see that your fresh coat of paint doesn't look good after only a few months or a year.
These wear and tear issues are easy to avoid. When buying the paint, ensure it is rated for outdoor use. Usually, the recommendation is to put 100% acrylic paint on the exterior of a home because this type of paint is very durable and it has high adhesion to the materials that are being painted.
Hot Weather Affects Painting Projects
In addition to choosing the right type of paint, consider the outdoor temperatures before starting a painting project. High heat outside makes it unbearable to finish the project because you are sweating so much, and the weather can also affect how the paint is applied to the walls.
In fact, high temperatures make it challenging to paint exterior walls. If the walls are too hot and you apply paint, you will see tiny bubbles appear. Sometimes, the bubbles can't be seen by the naked eye, but if they are present, it can increase the risk of cracks and peeling down the road.
So, instead of painting in the heat of the summer, it's best to add a fresh coat of paint when the weather starts cooling down. If you are anxious to start on your home improvement projects immediately, consider starting on the indoor painting while it's still warmer outside. As the temperatures continue cooling down in the coming weeks, you can move on to the exterior painting projects.
Consult with the Painting Experts
Do you have questions about the best way to paint the exterior of your home or office building? Then schedule a consultation to talk to our expert painting team at Vivify Painting. We offer a variety of services for both residential and commercial projects. Contact us for your free consultation: (951) 775-7522.