6 Tips for Painting the Doors in the Home for a Hallway Transformation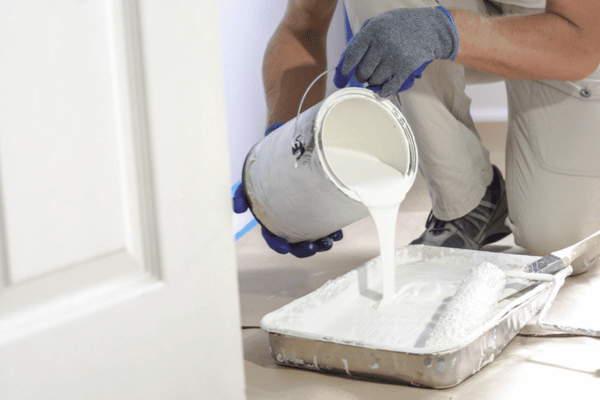 When you are working on home improvement projects, it makes sense to focus on the main areas of the house: the kitchen, living room, bathrooms, and bedrooms. But have you considered how much your hallways can be transformed with a fresh coat of paint as well?
The truth is that the doors tend to be one of the main focal points in each room and hallway. If you want to upgrade the overall look and feel of your home, consider how nice it will look to paint the doors. Not only are the doors seen up close, but good paint can be a layer of protection to cover up scratches and dings.
6 Tips for Painting Doors
Here are a few important things to consider when painting the doors. Following these tips will help to improve the overall outcome and durability of the new paint:
Quality Paint: Don't cut corners when choosing paint for your doors. High-quality paint will bring the durability that you need, which can help to reduce wear and tear in the coming months and years. Additionally, good quality paint is easier to use because you can minimize brush strokes since it levels well.
Protect the Hardware: You can remove the doors for the painting project. But a simpler solution is to use painter's tape so you can leave the doors in place and protect the hardware (knobs and hinges).
Remove Loose Paint: Look for any areas that are peeling or loose. This old paint must be removed before adding the new layer of paint.
Fill Holes and Dents: Are there any holes or dents that need to be filled? Use a spackling compound or wood filler to eliminate the holes and gaps. Then, sand it smoothly before applying the new paint.
Use a Primer: Prepare the surface using a primer as the first layer. You'll want to apply this layer and let it dry before adding the primary paint.
Use the Right Tools: Good paintbrushes make a big difference in the overall quality of the paint job. A roller can be great for the large areas of the door, but you'll need a smaller brush for painting the edges and around the hardware.
Call for a Painting Consultation
Whether you are painting the doors or preparing to renovate your entire home, Vivify Painting is here to help. Contact us to learn more about both residential and commercial painting services: (951) 775-7522.