Beyond Aesthetics: The Practical Benefits of Commercial Painting for Businesses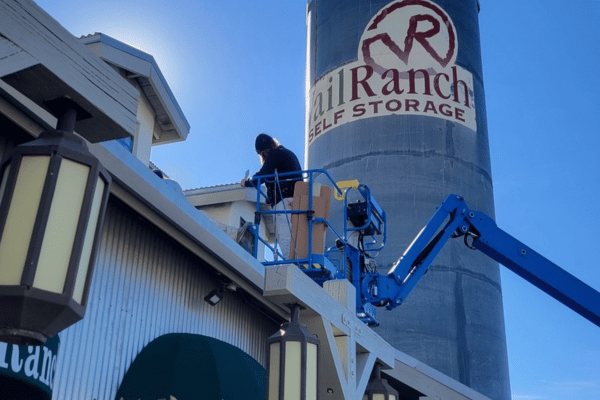 If your commercial building needs a facelift, it might be time for a fresh coat of paint. Commercial painting not only looks nice but can also have a positive impact on function by mitigating the effects of wear and tear.
Remember: the outside of your building represents your company, brand, and the quality you offer to your customers and clients.
Many Benefits of Commercial Painting
Are you trying to decide whether it's time to move forward with a commercial paint job? Here are some of the benefits you can expect:
Brand Management: Whether you are rebranding or want to maintain the quality of your current brand, a color refresh on the building can make all the difference. Make sure the colors and design align with your other branding details, creating seamless messaging anywhere customers interact with your company.
First Impressions: The quality and color of the exterior of your building have an undeniable impact on people's first impressions when they come to visit. These first impressions matter because they can impact a person's perception when they walk through the doors.
Maintain Your Investment: It's no surprise that changing weather conditions can take a toll on the outside of your building over the years. In addition to making your building look good, fresh paint also helps to protect your building against everyday wear and tear. Paint can be beneficial for pest management, preventing mold and mildew, and creating an additional barrier between the weather elements and the inside of the building.
Property Value: Whenever you work on renovations or improvements to the building, it can positively impact property value. Even if you aren't planning to sell the building for a while, these details add up to help you maximize the selling price when you are ready to move in the future.
Local Regulations: Consider if regulatory requirements need to be met. For example, building maintenance is required to ensure a safe workplace for your employees. You can avoid risk and potential liability issues by making sure that the paint and other materials on the building meet these regulatory requirements.
Call the Pros for Commercial Painting Services in Temecula
If you are located in or near Temecula and need painting services, our team is here to help. Not only do we offer commercial painting, but our team is also skilled in residential painting. Vivify Painting is just a phone call away. Contact us at your convenience to schedule a consultation: (951) 775-7522.