Budget-Friendly Summer Painting Tips: Getting a Fresh Look for Your Home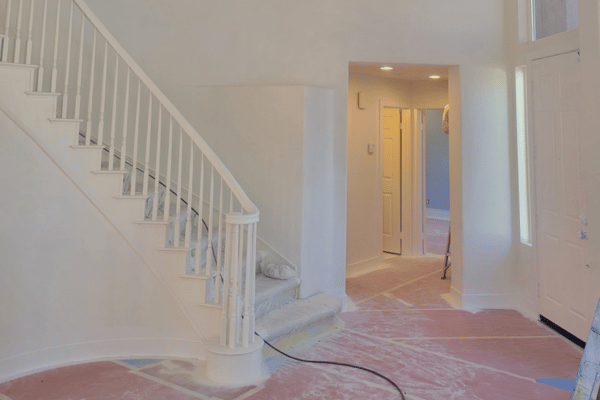 Are you working on home improvement projects this summer and want to keep your costs low? Painting is a great way to improve the appearance and quality of your property without spending a lot of money. Whether you want to change the look of a room or are working on a full renovation, painting is a critical step to finishing the project.
Follow these budget-friendly tips to update the paint in your home and save money at the same time:
Plan, Plan, Plan!
You might be inspired by a home renovation show and want to buy a bunch of paint for every room in your house. But it might not be necessary to repaint the entire home. Planning is essential to help you avoid overspending on unnecessary materials and costs.
Choose the rooms you will paint, then calculate the amount of paint that will be necessary. Prioritize the rooms that you use the most, or the areas of your home that are showing their age.
For example, repainting the playroom might not be a high priority because there will be additional damage over the years from toys crashing against the walls or one of the children using a wall as an art canvas. If you have a tight budget, you might skip the playroom and spend your time and money on the main family room instead.
Also, be selective about planning the colors before buying all the paint. It's much easier (and cheaper) to get the color right the first time instead of having to repaint if you don't like the color.
Invest in High-Quality Paint
It might be tempting to buy the cheapest paint that you can find. But remember that you get what you pay for. Settling for cheap paint will cost you more in the long run because it can wear out faster and start looking worn, cracked, and dingy.
High-quality paint goes on the walls nicer and holds up better under day-to-day conditions. Even though a can of high-quality paint is more expensive, you will use less and might even be able to skip the primer or an extra layer of paint. Use quality now to reduce the need for repainting again in a few years.
Painting on a Budget: DIY vs. Pro Services
Most homeowners assume a DIY project will be the most affordable solution for home painting. But you might feel overwhelmed about picking a paint color, buying the right materials, and other essential steps in this process.
Even though you will pay more out-of-pocket for pro painting services, it's worth the expense because of the quality results you can achieve.
Learn more about the benefits of pro painting services by reaching out to us at Vivify Painting. Contact us to book a consultation: (951) 775-7522.