Choosing Paint Colors 101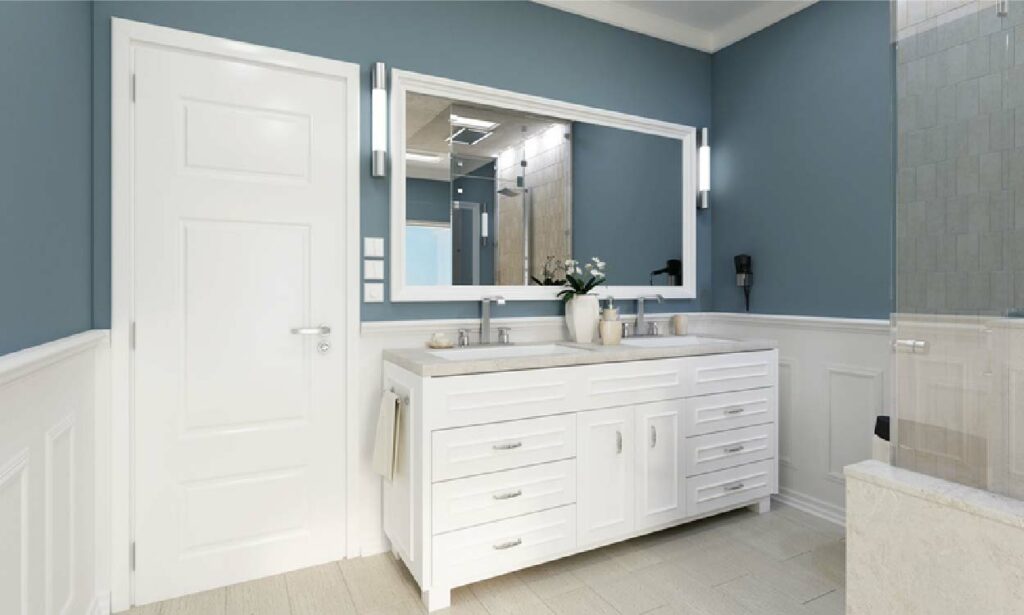 Do you feel overwhelmed at the thought of choosing paint colors for your home? This decision seems simple in the beginning but quickly becomes daunting and tedious because of the way color nuances can impact the overall look and feel of each room.
Both exterior and interior paint colors set the mood, affecting people's first impression when coming to your home. Even if you don't consciously realize how much paint colors impact the overall style, the shades have an undeniable impact on your home's overall look and feel.
Interior Paint Selection: Expert Tips
Here are a few expert tips to help when you are choosing paint colors for the interior of your home:
Create a Color Scheme: It can feel disjointed and chaotic to have drastic paint color differences from one room to the next. Set a color scheme to maintain a flow and consistency throughout the house. You can create this color scheme by pulling colors from your favorite furniture or choosing pictures online that you want to match.
Consider Paint Finishes: Not only do you need to pick a color, but it's also essential to understand how much the finishes impact the overall feel of the room. As a general rule of thumb, satin (eggshell) finishes are popular for walls because they don't draw attention to flaws. High-gloss and semi-gloss finishes are great for trim and floorboards.
Choose Colors to Create a Feeling: What is the feeling you want to experience when walking into a room? Talk to a paint expert about the psychology of color to establish the ideal mood you wish to promote. For example, using warm colors in social rooms can be inviting, while cool colors in private rooms create a more profound sense of relaxation.
Understand White Differences: There are seemingly endless hues of whites, which is why you need to understand the undertones before grabbing a can of paint for your home. "Clean" whites, without tinted undertones, are excellent for neutral ceilings or to showcase artwork. Other whites have cool or warm undertones. The warmer hues can make your home seem cozier, while the cooler shades are beneficial for making a small space feel bigger.
There are undeniable benefits to working with an industry expert when choosing paint colors for your home. If you are looking for personalized recommendations, we invite you to contact our team for all your commercial and residential painting needs. Vivify Painting is just a phone call away! Contact us to schedule a consultation with the local painting experts: (951) 775-7522.