Enhancing Your Business's Brand Identity through Commercial Painting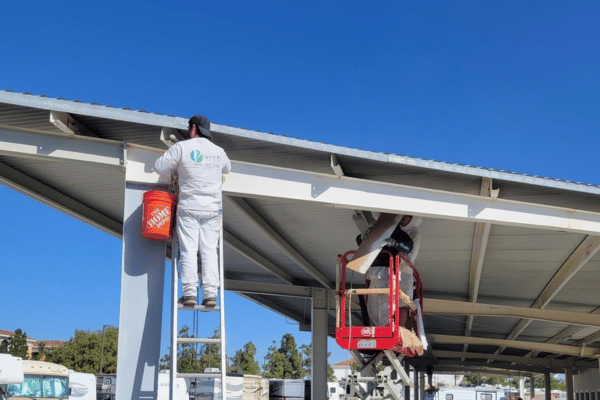 There's no question that the appearance and quality of your commercial space have a direct impact on business branding. It doesn't matter if you are proactive about branding: every business has a brand, and a specific image is associated with that brand.
How are you maintaining and upgrading your office or retail space to strengthen your brand? If you need a fresh appearance, a new coat of paint can be a great solution. It's amazing what paint alone can do to transform your space.
How Your Business Is Affected by Commercial Painting
Even though it's easy to overlook exterior painting, the truth is that the outside of your building is having a direct impact on what is happening inside. Also, the inside design features impact customers' purchase decisions, employee productivity, and overall success.
You need to make an excellent first impression with a well-kept business and ensure the space is welcoming and comfortable. Hiring a professional commercial painting company can be an excellent investment because it gives your commercial space a facelift and improves overall impressions when customers, clients, and business contacts come to visit.
Protecting Your Building
Another factor to consider is how you protect the building over the years. Often, businesses choose to buy their buildings as a way to expand their assets and holdings. If you own the building, you need to be proactive about caring for maintenance and upkeep.
Even good quality paint has a limited lifespan. Over the years, the paint can start to chip and crack, causing potential weak points where issues with water damage, pests, and mold can start to develop. Paying for professional painting services is a great way to improve the quality of the building and avoid associated issues that can occur with old, outdated paint.
Even though there is an up-front cost for commercial painting, you can view this expense as an investment. The money you put into the renovations helps to protect the building and even increase property value. So it's easy to see why investing in a fresh coat of paint makes sense.
Call the Commercial Painting Experts
What questions do you have about commercial or residential painting services in Temecula? For more information, we invite you to reach out to us at Vivify Painting. Contact us at your convenience when you are ready to book a consultation and discuss your project with our pro team: (951) 775-7522.