Guest Room Makeover Ideas for Holiday Guests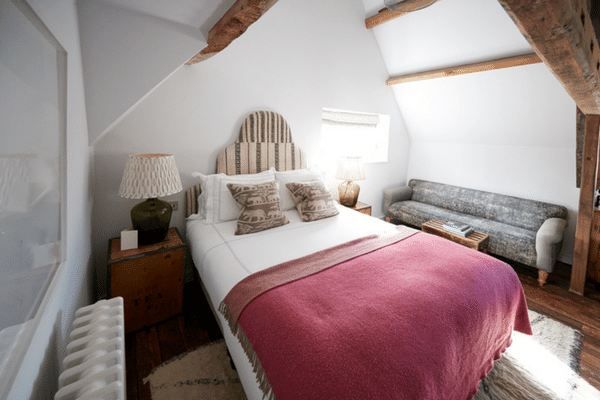 When guests visit, you want to ensure they are comfortable and cozy in your home. It's common for families to host loved ones during the holiday season, which means that it's the perfect time of year to add the finishing touches to your guest room.
These personal touches show that you care. A little bit of décor can go a long way to improve the overall look and feel of the guest room. Here are a few makeover ideas that will be perfect for hosting your holiday guests:
Fresh Coat of Paint
If the room looks a little drab, consider adding a fresh coat of paint. For example, you might choose to repaint the walls so you can cover up marks and dings from normal wear and tear. Or, touch up the paint with a few accents in the room.
One pro painting tip is to use neutral colors. When the walls are neutral, it allows you to makeover the guest room in the future without having to repaint the walls again.
Pillow and Bedding
Not only do you need a comfortable mattress, but the quality of the sheets, blankets, and pillows makes a big difference in how well someone sleeps at night. Everyone has unique preferences, so provide extra blankets and different types of pillows. For example, one guest might prefer a soft, fluffy pillow, while someone else wants a firm bolster instead.
Temperature Control
What is the most comfortable way that your guest likes to sleep? For example, some people kick off the covers and stick one leg out of the sheets, while others want to pile on the blankets.
Put different bedding options in the closet so the guests can add blankets as desired. Additionally, it's nice to make a fan and space heater available so the guest can manage the room temperature if needed.
Focus on All Senses
As you are choosing the décor and features for a guest bedroom, consider all of the senses that will be engaged when a person walks into the room:
Sight: Décor and colors that you bring into the room.
Sound: How it sounds when walking across the floor or sitting on the bed.
Smell: Add an air freshener to cover up any musty or unpleasant smells.
Touch: Invest in soft fabrics and other comfy details.
Taste: Consider leaving chocolates on the pillows and a fresh bottle of water on the nightstand.
Call the Painting Pros in Temecula
If you want to repaint the guest rooms, call our team for all your residential painting needs. Vivify Painting offers a full range of services. Contact us for more information: (951) 775-7522.