How Long Does It Take to Paint a Home's Exterior?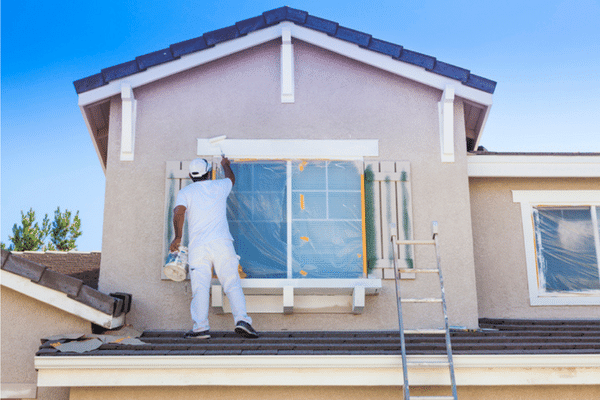 Painting the exterior of your home is one of the fastest and most effective ways to upgrade your curb appeal. Plus, a new coat of paint adds an extra layer of protection to extend the durability of your property.
If you are looking for ways to give your home exterior a facelift, contact our Vivify Painting team to learn more about available services. Hiring professional painters is one of the fastest and easiest ways to make your home look great!
How Long Does It Take to Paint a Home
As with any home renovation project, the turnaround time depends on the services you choose, the size of your home, and the contractor's availability.
The best way to get an accurate timeline is to schedule a consultation. Our team will come to your home, discuss your goals and preferences, and then put together a custom estimate that includes pricing and timeline information.
As a general rule of thumb, average-sized homes (with four bedrooms or less) usually require 4 – 5 days to complete an exterior painting project. If the house is larger, it will probably require 6 – 7 days.
Steps for a Successful Exterior Painting Project
Why does it take so long to paint the exterior of the home? A lot of prep work is necessary to ensure the durability of the paint. If you just pull out a bucket of paint and a few brushes without prepping the surface, then it's likely that you will run into peeling and cracking issues in the future. That's why it's ideal to hire a professional team for assistance.
These are the most common steps required to ensure the quality of your painting project:
Preparation: The specific prep activities depend on your home. Most of the time, the exterior needs power washing, scraping to remove old paint, and then applying a primer to prepare the surface. Additionally, we are thorough with the preparations by caulking the seams, gaps, and joints.
Paint Application: Once the paint surface is ready, it's time to apply the exterior paint. We choose the ideal type of paint based on the specific material (brick, wood, aluminum, etc.). Additionally, the number of paint layers varies from project to project.
Cleaning Up: Once the paint is on the building, the project isn't finished until we have cleaned up the work site. Don't worry; we won't leave a mess around your home at the end of each day!
Fast, Reliable Painting Services in Temecula
When you need fast and reliable painting services in Temecula, then Vivify Painting is the team to call. We can help with both residential and commercial projects. Contact us to book your complimentary consultation: (951) 775-7522.