Interior Paint Colors that Won't Clash with Holiday Décor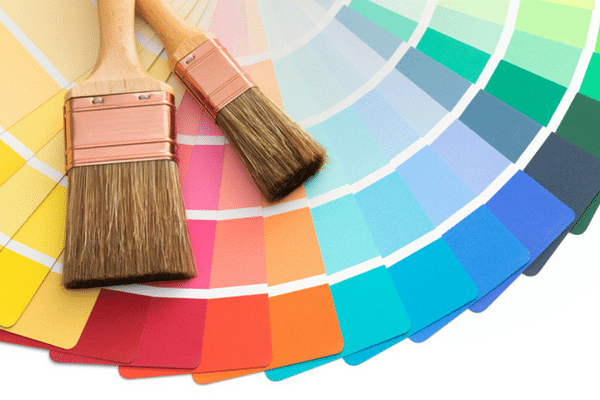 A fresh coat of interior paint can be a great solution if you are considering a few home renovation projects before the holiday season. This simple upgrade makes a big difference in improving the appearance of your home. Plus, you can quickly add new paint before your holiday guests arrive.
So, before you hang the garland and pull out the holiday lights, why not improve the walls and ceiling with new paint? The best option is to choose neutral colors that will match your décor throughout the year.
Consider these painting ideas that will look nice in your home and help to compliment your holiday decorations:
Brighten the Room with Paint
Even though the days are shorter in the winter months, you can maintain a bright and cheerful home with the right paint colors. If you want to make your living space brighter, then consider these colors:
Neutrals: Shades like white, light gray, or taupe make a great backdrop for any decorations you want to add to the room. Additionally, neutral colors and timeless and look good all year long.
Warm Shades: Bring in these shades on the walls or trim if you are looking for ways to improve the room's warmth. Options include warm beige, green, or yellow.
Greens and Reds: While these colors are known for the holiday season, they can also look good any time. Consider adding an accent wall or painting the cabinets with trendy shades such as blue-green or brown-berry red.
Paint Accents or Full Wall Painting?
It looks nice to have a new coat of paint on the entire wall. But it might not be necessary to repaint the whole thing. Instead, consider a simpler task of painting the trim if you want to add a little personality and unique features to the room.
Another option is to add an accent wall that "pops" the color compared to the other paint colors on the walls and ceiling. Accent walls and accent trim look great in large rooms, such as a family room. Or, you could add these accents in a guest room or bathroom.
Match Holiday Decorations to Paint Colors
The most affordable and simplest solution is to choose holiday décor that matches the paint colors on your walls. First, decide on a warm or cool theme, then pick out tree decorations, wall hangings, and other interior design features that coordinate.
Professional Painting Services
Gift your family a gift you can enjoy together all year long: fresh paint in your home. Our team is working through the end of the year, and we are happy to help with both commercial and residential painting projects. Contact Vivify Painting to schedule a time for your consultation: (951) 775-7522.