Learn About Japandi – An Emerging Interior Design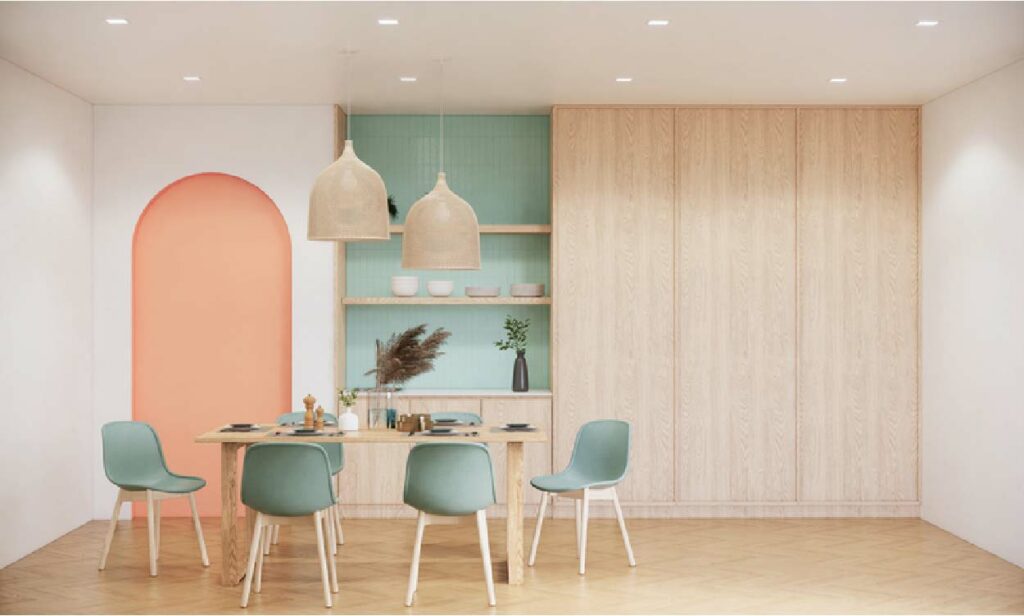 Do you want to stay current with the best trends in interior design? Japandi is a popular style that is getting a lot of attention this year. This design is a great way to incorporate clean lines in your home, while creating a serene living space using a mix of materials.
Japandi style combines the best of Scandinavian and Japanese interior design features, creating a fresh, new look. Both of these styles are rooted in principles that focus on minimalist design, using muted color palettes and warm, natural elements.
Japandi Styling Approach
The key materials in a Japandi design scheme focus on natural fibers, combined with clean lines and accents. For example, you might use a base paint of muted, solid colors with other design features in the room with materials such as:
Wood (teak, walnut, acorn)
Rattan
Cane
Wicker
Bamboo
Upholstery (cotton, linen, or flax blends)
Textiles (muslin, brushed cotton, linen, velvet)
Clay and terra cotta
Plants
Concrete
Glass
Handmade items are great to use in Japandi styling. For example, choose décor items with solid colors. If there are patterns on the design, it's best to go with accented patterns (nothing too loud or bright).
Architectural Features and Interior Design
Japandi is more than just the decorations you add to the room. Architectural features and finishes also play a role in creating the overall look and feel that you want to create. So, you need to start with the right paint colors, flooring, and other construction details before bringing in the future and wall decorations.
Less is more! You'll see simple features with neutral color palettes, blank walls, and low furniture in modern rooms. Select a color palette that is clean and minimal, then use small decorative features to create the overall look and feel that you desire. It's incredible to see the possibilities that you can create!
Minimalist Makes a Statement
Don't be fooled: going with a neutral palette doesn't mean you will have a bland room. On the contrary, with the right interior design approach, attention to detail goes a long way to creating the ideal appearance in your home.
For more information about Japandi or other styles in your living space, talk to our expert team at Vivify Painting. We're just a phone call away and ready to offer personalized recommendations for your living space. Contact us to book your first appointment. Then, call our office at (951) 775-7522.