Moving for the New Year? Guarantee a Full Security Deposit Payout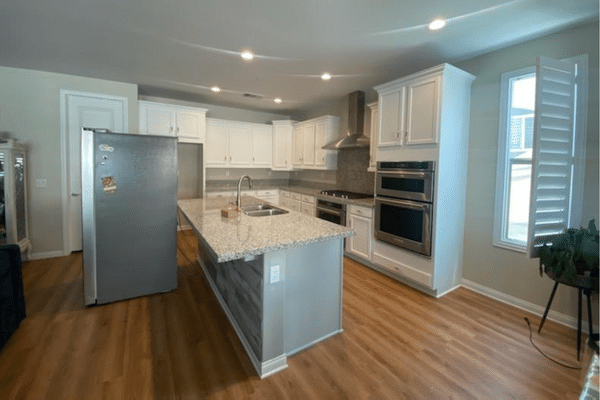 Are you preparing to move into a new home or apartment this year? It's exciting to be upgrading to a better living space. But moving can be a lot of work. Not only do you need to pack up your personal items and load the truck, but it also takes time to clean the space and repair any issues.
It might be tempting to skip the cleaning and repairs, but these tasks will impact whether you can get your security deposit back in full.
Here are a few tips to ensure that you can get as much money as possible back from your security deposit:
Aesthetics, Wall Repairs, and Painting
First impressions matter when the landlord walks in to inspect the space. If there are any marks or damage on the walls, then a quick repair and a little paint can go a long way. Consider hiring a painting expert to ensure the paint matches and the results look professional.
Other Necessary Repairs
Inspect every detail and make sure that it is all working correctly. Things such as doorknobs, locks, plumbing, carpet stains, nails in the walls, and more should be addressed before you leave. These details might seem small, but they can make a big difference in increasing the likelihood that you will get your security deposit back.
Plan Ahead
Most rentals require advance notice. Check your lease agreement to make sure you know the expectations for getting your security deposit back. Look at maintenance responsibilities and the wear and tear that could be billable at the end of the lease. In most situations, you need to give at least 30 days' notice before moving.
Deep Cleaning
A quick wipe-down of the bathrooms and kitchen won't be enough. Instead, get the right equipment and take time to deep clean everything. You need to get into the nooks and crannies, scrub away the hard water buildup, and take care of all of the deep cleaning tasks that you've been neglecting: wiping the floor boards, scrubbing the grout, cleaning out the fridge, wiping down the pantry, washing the windows, and more.
Painting Repairs from the Experts
Call our expert team for assistance if you don't have time to take care of the painting repairs. We offer both commercial and residential painting services. Vivify Painting is always just a phone call away. Contact us when you are ready to schedule a consultation: (951) 775-7522.