Paint the Kitchen to Coordinate with the Cabinets and Countertops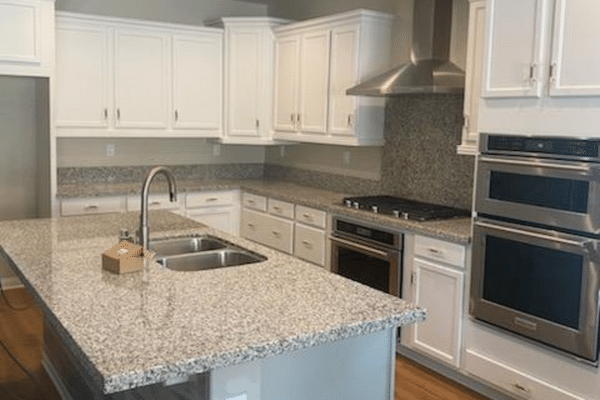 Do you want to upgrade the heart of your home? The kitchen is a central gathering area where your family spends a lot of time throughout the day. If you want to improve the overall appearance of your living space, then kitchen renovations are a great place to start.
Many color trends come and go for kitchen interior design. So, working with a professional designer for personalized recommendations based on today's trends can be helpful. Or, look online to get inspiration from some of the top designers out there.
Pairing Paint Colors in the Kitchen
Regardless of the hues you choose, the most important thing you can do is make sure the colors you select look good together. Think about how you pair colors on the countertops, cabinets, and flooring. Here are a few combinations you might consider:
Dark flooring, light cabinets, light countertops
Light flooring, dark cabinets, light countertops
Light flooring, light cabinets, dark countertops
These combinations add contrast and also bring light into the room because of the lighter shades of paint.
Kitchen Renovations: Matching Paint to Existing Features
When working on home renovation projects, it's essential to make sure that your paint selections match the existing features. For example, some homeowners don't want to spend money on a full kitchen gut and rebuild. Instead, they are sticking with a budget and adding a few aesthetic changes, such as a fresh coat of paint.
When leaving the flooring and cabinets as-is, make sure that you match the paint to the current features. It's much cheaper to paint the walls than to tear out the flooring or install new cabinets. Make sure the color combinations blend well together, following the theme of the countertops if you are not ready to replace them.
Stylish Color Combinations for the Kitchen
Pairing dark and light colors doesn't mean that you need to stick with black and white. Instead, there are different ways that you can pick color combinations that look unique and stylish. Consider these possibilities:
White and Navy Blue
Light Blue and Navy Blue
Black and White
Lime Green and Dark Gray
Yellow and Red
Of course, there are many different shades of each color, which is why it can be helpful to get professional recommendations for the specific hues that will look best in your kitchen.
Personalized Paint Services for Your Home Renovations
What are the best possibilities for your kitchen renovations? If you are looking for personalized results, then we invite you to reach out to our team for a consultation. At Vivify Painting, we offer both residential and commercial paint services. Contact us at your convenience for more information: (951) 775-7522.