Prepare for Interior Painting in the Home and Office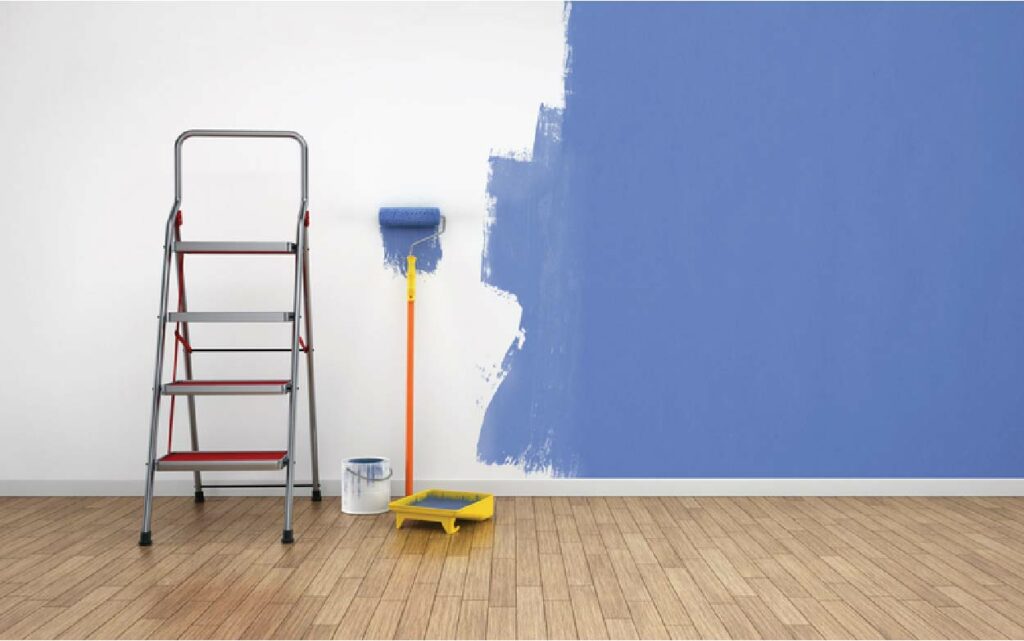 If you are looking for a fast and effective way to give a room a facelift, then a fresh coat of paint should be at the top of your priority list. A clean layer of paint can brighten the space and make the place look as good as new!
You are feeling the excitement of the results of this home renovation project. But, before you rush in with a paintbrush in hand, there are a few important considerations to address to ensure a good outcome from these efforts. A little bit of work upfront can go a long way to create an ideal outcome in your home.
Here are a few tips to help you prepare your home before painting:
Remove Anything on the Walls
Window treatments, artwork, and other décor in the room will get in the way when the painters arrive. You must clear the walls, so nothing is blocking the painter's access to the walls and other features that need to be painted.
You want the paint team to work fast and effectively, which is why it's helpful to move these things out of the way ahead of time. If you plan to put everything back in the same place again, consider taking pictures before removing the décor.
Move the Furniture
Not only does furniture make it hard for painters to move around the room, but leaving furniture in the wrong place increases the likelihood of getting paint on your couches and chairs.
Prepare the room by making sure there is no furniture in the work area. Moving the furniture means that the painters can work faster and more effectively. Plus, you can avoid additional labor costs by minimizing the preparatory work the painters need to do when they arrive.
Consider the House Pets
If you have furry family members, then plan ahead to keep them out of the way while the painters are working. While pets are cute and enjoyable, they can be a hassle to manage when they are always underfoot.
Keep the pets in another room or the backyard, so they don't leave paw prints and fur around the worksite.
Personalized Tips for Painting Your Home
If you want more tips to prepare your home for painting, contact our experienced team at Vivify Painting. We offer services for both residential and commercial painting projects. You can contact us at your convenience when you are ready to set up a consultation: (951) 775-7522.