Prioritize Curb Appeal in 2023 with Exterior Painting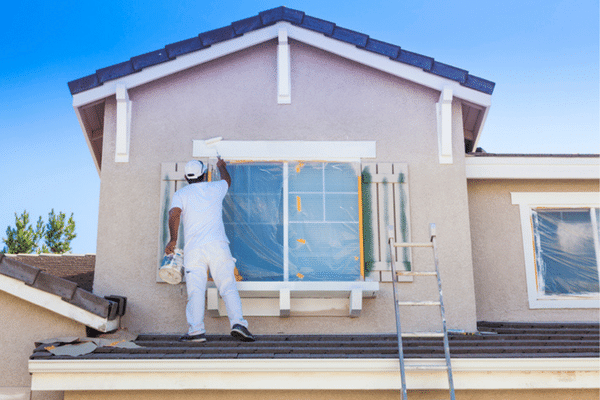 As you are putting together your home improvement list for 2023, are there any internal or external painting projects that need to be at the top of the list? Hiring a professional house painter can be an excellent investment. Not only does a new coat of paint undeniably impact the overall appearance of your home, but good paint can also protect your property from wear and tear.
Fresh paint is the solution if your home is overdue for a new color. You can make your home look better and improve curb appeal at the same time.
Popular Colors for Exterior Painting
It's incredible how much more modern and stylish your home will look when you add new paint. As you are getting started, consider the color scheme… because pairing the right colors will make a big difference in your home's overall look and feel.
Here are some of the most popular color combinations that can help to improve your curb appeal:
Grey: There is a popular saying that grey is the new beige – commonly known as "greige." This color theme is one of the most common choices right now among homeowners.
Grey-Blue: Another option is to use a two-tone color combination. This dynamic appearance is a little more interesting than a neutral shade of paint. For example, you can add a pop of blue color and still blend the external paint with landscaping features and other elements in your home.
Grey and Wood: One modern combination is to pair the warm hues of wood with the cool tones of grey. This pairing is beautiful and adds balance to the overall scheme. Paint the exterior of the home grey, then add wood accents on the front door, posts, and/or garage door.
Grey and Stone: Stone has a similar color scheme as grey, making this pairing an excellent option for your home. The stones have natural variances of grey hues and blend well with different shades of grey paint.
 Talk to the Temecula Painting Experts
If you are trying to decide on the right paint colors for your home renovation, reach out to our team at Vivify Painting to learn more about your options. We offer full-service solutions for both interior and exterior renovations.
Contact us at your convenience to book a consultation and get a custom estimate. We will discuss the possibilities and help you create the home of your dreams. Call us when you are ready to schedule an appointment: (951) 775-7522.