Redecorate the Nursery for a New Baby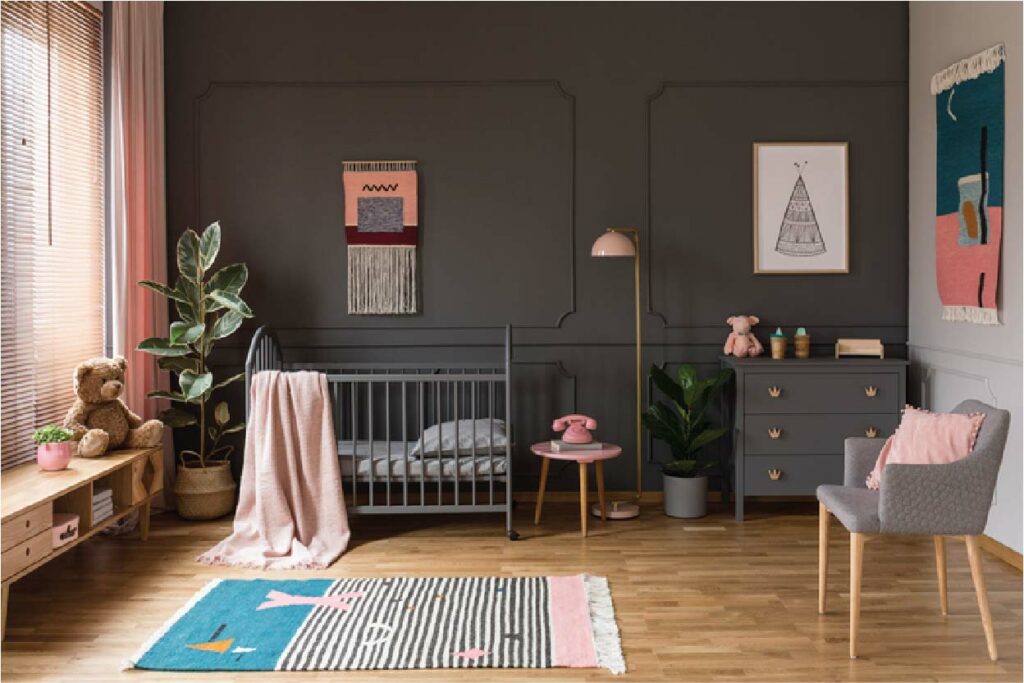 Getting ready for a new baby includes setting up the nursery of your dreams. Imagine bringing your baby home to a comfortable and inviting room where you will rock the baby and read and stare into each other's eyes. The nursery setup is integral in this idealistic plan.
What will the crib look like? What will you hang on the walls? And what color should you choose for the walls? All of these questions are vital in designing a baby's nursery.
Painting the Baby's Nursery
If you could guarantee that your nursery is perfect and ready to welcome home the baby, you would make it happen, right? Well, when you hire an experienced team, you can count on the nursery being in tip-top condition and ready for the baby's arrival.
Take a look at these painting options for a baby's nursery:
Accent Wall: You can go with an accent wall if you decide on the perfect color for your baby's nursery but aren't sure if you want the whole room to be deep green or baby blue. You don't have to commit to an entire room of color when you can choose one wall to break things up. Accent walls are an excellent compromise for colors that may be too overwhelming to paint the whole room.
Half and Half: Similarly, paint the bottom half of the room a fun color and keep the top half of the room white. This trendy style is a fun way to add dynamics to the nursery. And you can implement two colors that look good together and contribute to the room's design.
Wainscotting: Beautiful details like wainscotting can frame the room or furniture in a unique way. When you paint the layered wall all one color, the wall can add depth to the room with wainscotting details.
Muted Tones: Have you ever seen a baby nursery that is neon pink or bright red? Usually, parents choose calming and soothing colors for their babies. They don't want the baby to get too stimulated by bold colors. Consider pastel pink, baby blue, cream, light gray, and lavender.
Gender Neutral: Some parents do not find out the sex of the baby until after they are born. If you are preparing a room beforehand, you can choose gender-neutral colors. Sage green, pale yellow, and teal are beautiful colors to consider.
No matter what you choose for your baby's nursery, it will be perfect because it came from the heart. So hang meaningful art and the first family picture with the baby in utero. The memorable décor combined with your thoughtful painting choice will be all you need for the perfect nursery.
You want to get your precious newborn's room just right, and for good reasons! Leave it up to the professionals to take care of painting the nursery. Call on our Vivify Painting team for all residential and commercial painting projects. Contact us for an initial consultation: (951) 775-7522.