Refresh a Storefront for Fall with a New Paint Job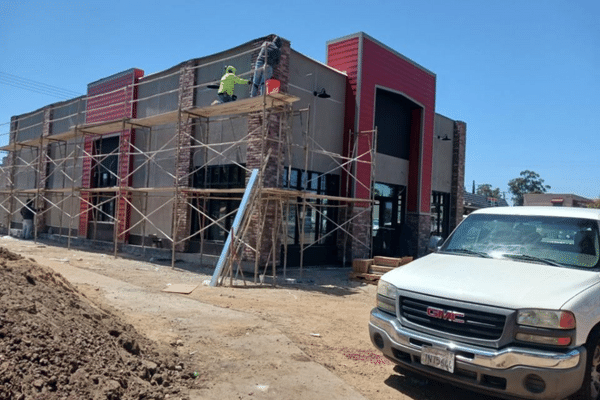 From the moment a customer or client walks through your door, they will form a first impression about your business. It doesn't matter if you have a professional office or a retail storefront; you need to be sure that your commercial space sends the right message about your company. In addition, the overall appearance of the building will have an impact on your branding.
If you need to upgrade your office, the simplest solution is to start with a fresh coat of paint. It's incredible the difference it can make to freshen the walls and add a new color. Not only does old paint fade with time, but there are also marks and dings on the walls that need to be covered up. New paint breathes new life into the workspace and upgrades the overall mindset of everyone who walks into the building.
Benefits of Repainting Your Business
Is it worth the cost to repaint your storefront or office? Yes! Here are a few of the benefits you can expect from this investment in office renovations:
Bring in More Customers: An attractive building attracts more customers. When your building looks modern and well-kept, it increases the likelihood that people will want to come inside.
Upgrade Your Branding: There's no doubt that the appearance of your building has an impact on the way customers view your business. In the same way that you can improve your branding by creating a new logo or website, fresh paint in your physical space also positively impacts branding.
Employee Satisfaction: Happy employees are the best resource to ensure that your customers receive good service. When the office is bright and fresh, then it helps to boost your company culture. Your employees will be in a good mood when they arrive to work, and this positive attitude has a ripple effect on improving the experience for your customers.
Stay Ahead of the Competition: The smallest details have a significant impact on helping you stand out from the competition. When a customer chooses between a well-maintained building vs. an outdated retail space, they will usually default to the nicer location. Good quality paint and interior design might be the edge you need to bring foot traffic into your building instead of the competitor's location.
No question that investing in your business can pay off in the long run. If you are interested in more information about paint colors and services for your storefront or office, then reach out to our pro team at Vivify Painting. Contact us for commercial and residential painting services: (951) 775-7522.