Remodeling Ideas on a Budget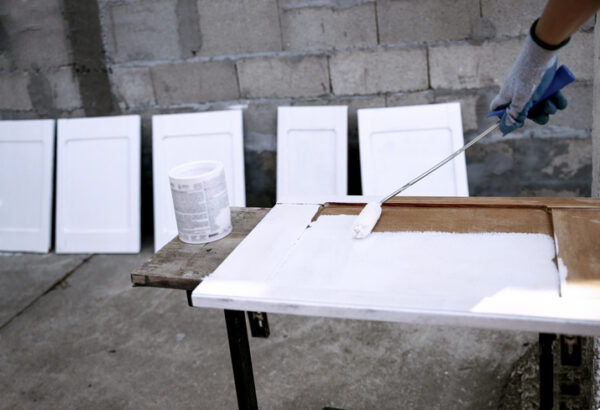 Are your home renovation dreams bigger than your budget? It's exciting to think about the possibilities of upgrading your home. But, at the same time, you also need to set a clear budget because remodeling costs can quickly add up.
The truth is that you don't have the empty your savings account to get started on your next home improvement project. With the right planning, you can change the overall look and feel of each room and save money at the same time.
Simple Home Renovations on a Budget
Here are a few of our top recommendations to upgrade your home without spending a lot of money. These remodeling ideas freshen your living space without the need to complete a full renovation on the property:
Paint the Walls: Wall paint color sets the tone for the entire room. If the walls are washed out or outdated, adding a fresh coat of paint can go a long way.
Trim and Cabinet Painting: In addition to new paint on the walls, consider adding fresh paint to the cabinets and trim. You can create a whole new look without the need to rip out old cabinets and replace them with new materials. Consider using a trim or cabinet color that corresponds with the wall paint colors. Or make the design "pop" a little bit with a contrasting color.
Add Crown Molding: One way to improve both the charm and value of a home is by adding crown molding where the walls and ceiling meet. This detail transforms an average room into an elegant space.
Upgrade the Light Fixtures: Not only is lighting a practical feature in each room, but it sets the tone and ambiance from the moment someone walks through the door. Switch out the light fixtures for modern designs. Popular options include large statement lanterns combined with recessed can lighting.
Refinish the Flooring: Instead of ripping out the old flooring, consider a refinishing project to put a new stain on the wood or add a layer of paint. A durable floor paint not only protects the floorboards but also adds personalization to the room.
Talk To the Paint Experts
Painting is always a necessary step in every home improvement project. As you prepare for upcoming remodeling projects, we invite you to reach out to our team for personalized recommendations. We offer full-service solutions for both commercial and residential painting projects.
Contact us at Vivify Painting. We'll schedule a time for your complimentary consultation: (951) 775-7522.