Rooms That Get Neglected: Spruce Them Up with New Paint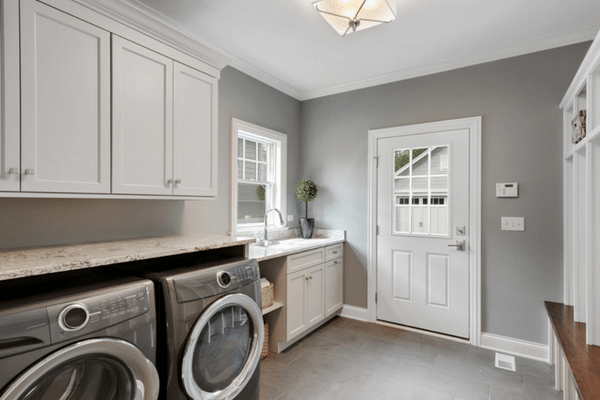 Even if you are proactive about cleaning and taking care of your home, it's inevitable that a little wear and tear will start to show over time. Scuffs on the flooring, marks on the walls, and dingy floorboards are all regular occurrences when you live in the home.
The good news is that it's simple to upgrade your living space with a few small home improvement projects. If you want to improve your family's aesthetics, consider adding a fresh coat of paint. This home improvement project is a fast and effective way to spruce up the rooms that have been neglected over the years.
Rooms that Are Often Overlooked in Home Renovations
When it comes to home improvement projects, homeowners often focus on the rooms that get the most attention: the kitchen, bathroom, and living room. But upgrading the "less important" rooms can make a big difference to the overall look and feel of your home. So don't overlook these forgotten areas because a fresh coat of paint can go a long way to create a home that brings you joy.
Here are a few of the less-noticeable areas that you might consider painting as part of your home renovation projects:
Laundry Room: The laundry room is mostly about function, so it's not a place that you think to decorate. But this room is used often. A fresh coat of paint can make laundry day a little more enjoyable. Plus, good paint is important to protect your walls from the heat and humidity that is common in a small laundry room.
Basement: Often, rooms in the basement are less used. Even if you only go in the basement to access your storage, it can still be nice to have a pleasant experience. Repainting the basement can make the space look a little lighter and more inviting, helping to brighten an area that often feels gloomy and dark.
Hallways: Don't repaint the bedrooms and neglect the hallways! These access areas in your home are high-traffic, which means there are likely a lot of fingerprints and marks to cover up with a fresh coat of paint.
Garage: Not only can you make the garage walls look better with paint, but you can also consider the benefits of refinishing the garage floors to add a crisp and clean appearance. Plus, a concrete coating can help to protect the cement and extend the durability of your garage floors.
Call the Painting Experts
For more information about upgrading your home with repainting, reach out to our team to schedule a consultation. Vivify Painting is always just a phone call away. Contact us for details about the residential and commercial services that we offer: (951) 775-7522.