Secondary Rooms in the Home That Would Benefit from a Paint Job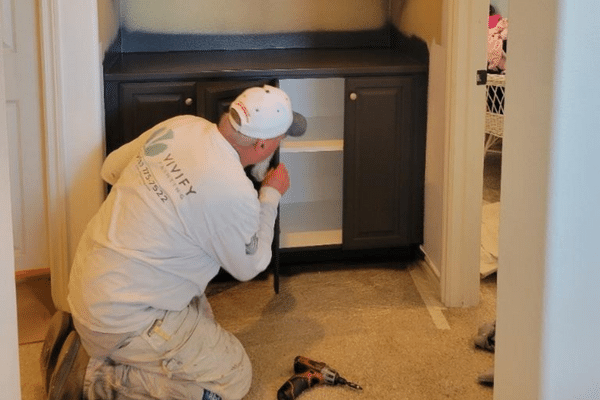 If you want a dramatic transformation in your home, a fresh coat of paint is a great solution. Adding a new color and a sheen to the walls and cabinets makes all the difference in upgrading your living space.
It is easy to see how the paint will improve your kitchen or family room. But don't forget about the seemingly less-important spaces when working on these home maintenance projects. In fact, painting these "less important" areas is essential to improve the overall flow and appearance of the home.
Don't Forget to Paint These Areas
Several areas in the home are often forgotten when planning renovations or painting. As you are working on your to-do list, don't forget these parts of your home:
Interior Doors: If you are painting the walls and trim in a room, then make sure to add a fresh layer of paint to the interior doors. It's easy to overlook the wear and tear on a door, but this part of the room often takes the most impact since people move in and out of the door throughout the day. Paint the doors for a clean look that blends in with the rest of the room.
Hallways: Similar to doors, hallways are often utilitarian and overlooked spaces. But remember that the hallways are high-traffic areas, which results in wear and tear over the years. Not only will painting the hallway make your home look nicer, but new paint can also help to brighten up the hallway.
Stairs: A staircase is more than just functional. The design of this part of the home can also impact the overall look and feel of your living space. In addition to painting the walls near the stairs, consider adding floor paint or rubber grip. You need to make sure that painted stairs have traction to minimize the risk of slipping or injury.
Laundry Room: Yes, the laundry area is mostly about function. But excellent interior design can help you enjoy the space while you are getting the chores done. How many times a day do you walk into the laundry room? Spruce it up with nice paint and a bit of décor.
Consult with a Professional Painting Team
You deserve to have a home that you love, which is why it makes sense to invest in professional painting services. We offer both commercial and residential painting services. For more information, call Vivify Painting. Contact us to schedule a consultation and discuss your painting needs: (951) 775-7522.