Spring Projects: How to Prepare a Wood Patio Cover for a Makeover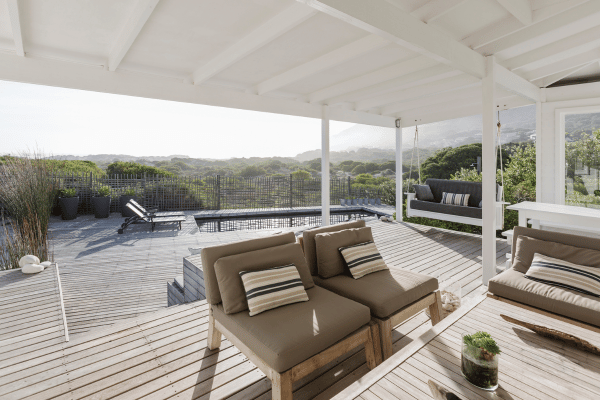 Spring is here! As the weather is warming up, what are you adding to your spring cleaning and home maintenance to-do list? It's the perfect time of year to take care of these tasks, allowing you to enjoy the summer months without worrying about home projects. Plus, you can relax in your home and yard more effectively after all the maintenance projects are done.
A wood patio cover often requires maintenance or repainting care. If you notice that the cover looks a little ragged, it's time to work on refinishing the wood. Not only will wood refinishing help to improve the overall appearance, but a fresh coat of paint also acts as a protective layer to prevent rot. It's essential that you are proactive about minimizing wear and tear.
Best Approach for Removing Old Paint
Just because you have a paintbrush in hand doesn't mean it's time to start painting the deck. A little bit of prep work needs to happen to ensure quality results. If you paint over the current surface, the finished layer of paint can look bumpy due to the dirt, dust, and old paint chips below.
Follow these tips to remove old deck paint and prepare the surface for repainting:
Wash the Deck: Use a deck cleaning solution and a stiff broom to get rid of anything loose on the deck, such as paint and debris. Check the cleaner you are using to see if a neutralizer is necessary to protect the wood after cleaning. Allow the wood to dry and set.
Scrape Off the Paint: The next step is to use a paint scraper and brush to remove the old paint. Getting rid of the older layer prepares the surface so the new paint coats evenly and sticks to the wood without bubbling or chipping.
Sanding the Surface: The final step is to use a sander to smooth out rough areas and remove any additional loose paint that might be left. This sanding also helps improve the seal of the fresh paint, which improves durability and protects the wood.
Professional Services: Wood Patio Cover Painting and Refinishing
Do you want to improve the quality and appearance of your wood patio cover? Consider our professional painting services. We are here to help with both commercial and residential projects. Reach out to Vivify Painting at your convenience. Contact us at (951) 775-7522.