Take Spring Cleaning to the Next Level with a Fresh Coat of Paint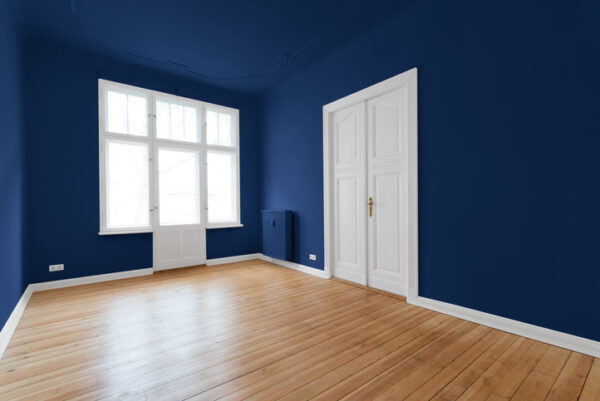 Spring cleaning is on everyone's mind. It's a time to refresh your home or office, organize closets, open the windows, and throw out old food and unused appliances. But, have you ever finished up spring cleaning, looked around at your place to see all of your hard work, and felt that something was missing?
Perhaps your business or home needs more than an organization overload. Maybe your place would thrive and bring the wow factor you're looking for with a fresh coat of paint. Revitalize your kitchen with white cabinets that emphasize the natural light shining in. Brighten up your dullened hallways with a shiny, new color that will take care of years of fingerprints.
3 Advantages of a New Coat of Paint
You may not have the budget for a full remodel of your home. But have you ever considered what a new paint color could do for your home?
Brighten the Mood: Choose spring colors to revamp your space and make it light and uplifting. Choose a soft gray, light blue, or bright white and contemplate what it does for your mood. When your rooms are light and welcoming, you will feel happier and more satisfied with the spring sun and cool breeze.
Accentuate New Furniture: If you have recently updated your furniture, your old paint color may not be as modern as your new furniture style. Perhaps it's time for a paint update to bring out the colors of your updated look. Also, if you are investing in your space, make sure you are all in on styling your living spaces.
Make Everything Fresh and Clean: No matter how frequently you wash your walls, they may still look dingy and old. A new coat of paint can take an aging home and make it new again. Take advantage of the minor investment that painting can be and renew your home or office with a fresh coat of paint.
Whether you are spring cleaning your business, office, or home, you can always count on new paint colors to transform the place. So let your employees or family members enjoy the space to the fullest by hiring a painting crew.
There is something about a painting job done by professionals. Imagine a team that shows up with all the equipment and leaves you with clean lines and shiny new walls. For all commercial and residential painting needs, Vivify Painting can help. Contact us to set up your first appointment: (951) 775-7522.