Take Spring Cleaning to the Next Level with Professional Painting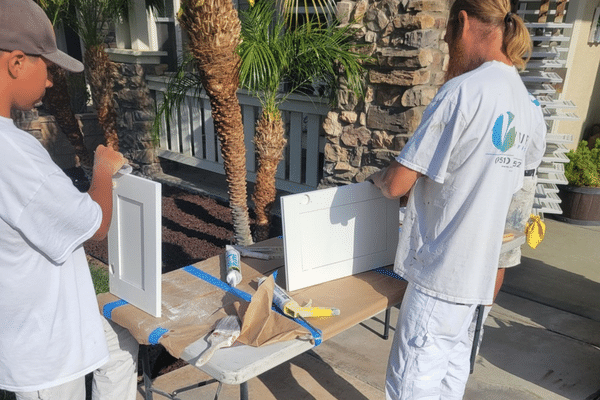 Spring is the perfect time of year to clean out the cobwebs and start working on home improvement projects. As the weather warms up, it's common for homeowners to put together a spring cleaning to-do list.
What tasks do you want to accomplish in your home this season? Make a list and highlight your priorities. Investing in these projects is a great way to improve your quality of living and create a home that is modern, comfortable, and inviting.
Ideas for Spring Painting Projects
Adding a fresh coat of paint is one of the most effective and affordable ways to improve your home. These paint projects improve the overall appearance and curb appeal while also helping you avoid expensive maintenance issues in the future.
Here are a few painting ideas that might be on your spring projects list this year:
Stucco Stains: Look at your stucco and see if you notice any saturated or wet areas. A fresh paint job can cover these issues and make your home look cleaner and lighter. Plus, you can extend the lifespan of the stucco to delay a need for full exterior renovation in the future.
Front Door: Set the best impression when people knock on the door by repainting the front door. Even for people passing by, the front door tends to be one of the first things they notice. The front door is a focal point of the property, so it's worth the investment to repaint the door and other entry points.
Shutters and Trim: Add accent features by painting the trim and shutters. These parts of the exterior are often painted using a different color than the paint color of the house to add a little bit of contrast. A fresh coat of paint on the trim and shutters goes a long way to make your home look great!
Fence and Deck Painting: Besides painting projects on your home, look around the property for other areas that need fresh stain or paint. Deck staining is necessary every 1 – 3 years. A new coat of paint on fences and vertical surfaces can last as long as eight years when using good quality products that protect against weather conditions.
Call the Painting Experts in Temecula
Do you need help with your spring home maintenance projects? Then call our expert team: Vivify Painting. Contact us to learn more about our residential and commercial painting services: (951) 775-7522.