The Best Exterior Colors for Commercial Buildings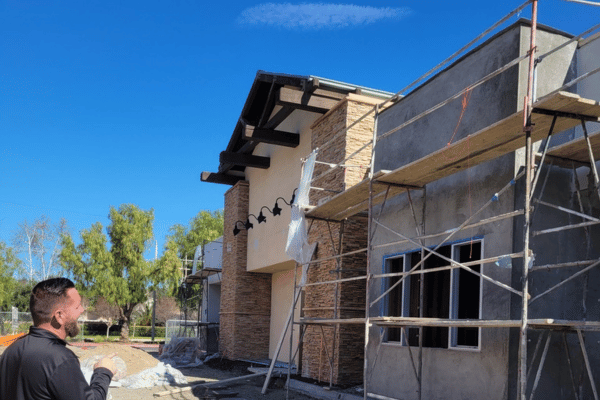 What does your commercial building say about your business? You should always keep up the building's exterior with your target audience in mind. Whether you run a hip fashion boutique or an accounting office, the curb appeal sets a lasting impression on your potential client.
Consider your target audience. If you are hoping to attract an older generation of customers, choose beige, brown, white, or gray painting colors for your commercial building. On the other hand, if you would like to catch the eyes of younger customers, have a little fun. Purple, deep blue, and red are great for young adults. And if your business is for children, stick with the primary colors in loud pops of color: red, yellow, and blue.
What Do You Want Your Building to Say About You?
The color of paint you choose for your business represents the overall tone of your business. What first impression would you like to give of your company?
Peace and Calm: Think of being at the beach and relaxing in the sand. Bring colors of blue-green and deep green hues to exhibit a feeling of confidence and stability. Steady waves at the beach will be on their mind as they browse your services and learn how your business can benefit their lives.
Clean and Minimalist: Light blue hues or whites are a solid representation of minimalism. You do not need to use color to attract anyone. You are there to be straightforward and get right down to business. No fancy décor or showy presentation is required.
Honest: Invoke trust in your potential clients by choosing soft pinks and whites in your design. Play with texture by mixing stucco and wooden architecture. Let your clients enjoy the outside presentation before walking in to learn more about your business. Show pride in your style, allowing your client to feel brand loyalty before stepping in the door.
Magnetic: Show your exciting side by painting your building bright yellow, red, or orange. You are up for a party! You want to show your client that life can be fun, even if they must get a new washing machine or sign up for dog grooming services. Bring a little vitality into the customer's mundane tasks by letting your personality shine through the exterior design.
Attract new visitors to your business by choosing the right paint colors. For all commercial painting needs, Vivify Painting is here with unmatched expertise. Contact us to schedule an appointment: (951) 775-7522.