Choosing the Right Wall for an Accent Color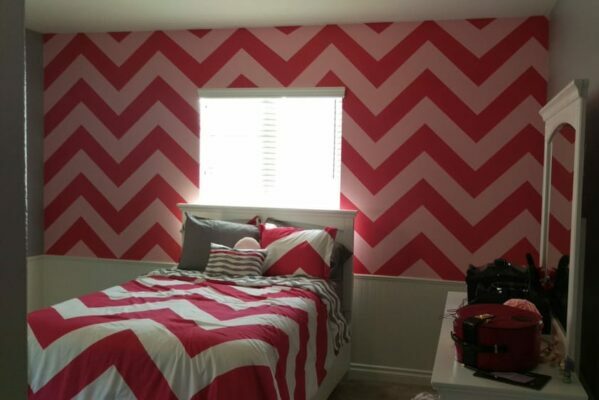 Do you want to add a pop of color to your home or office? Then an accent wall might be a great feature to consider. Painting one wall a different color adds visual interest to the room, as well as a little bit of personality at the same time. In fact, a good accent wall can create a centerpiece in the overall design and have a positive impact on making the room look bigger.
Tips for Choosing an Accent Wall
Most homeowners have no problem selecting the paint colors they want to use on an accent wall. The trick is to make sure you are putting the accent wall in the right place. The perfect location makes a big difference.
Here are a few essential things to consider when you are picking the ideal location for your accent wall:
Focal Point: The accent wall will draw the most attention, which means it will be the focal point in the room. Where do you want people to look from the moment they step through the door? Often, this accent color looks best on a wall that is the natural focal point in the room – such as an area with a TV, fireplace, or headboard (in a bedroom). Or, look for a wall that is interesting and different because of architectural features. Another option is to pick the accent wall, then create a focal point with furniture and décor.
Doors and Windows: Consider the placement of the doors and windows in the room. A common practice is to accent a solid wall with no windows or doors. However, when windows are present, you want the view out the window to be the focus, which means that accent paint on these walls could be distracting. It's also wise to think about how the natural light from the windows will affect the accent wall across the room.
Room Size: Consider the overall dimension of the room to determine the ideal location for an accent wall. For example, if the room is narrow and long, then the accent wall will look best on the shortest, farthest wall. This approach maintains a good balance overall. Symmetry also matters, so avoid accenting any walls with strange niches or slopes.
Consultation for Personalized Painting Services
When you are ready to upgrade your home or office, then it's time to call Vivify Painting for help. Contact us if you would like a free estimate and to learn more about our services: (951) 775-7522.