What an Exterior Paint Job Can Do for Curb Appeal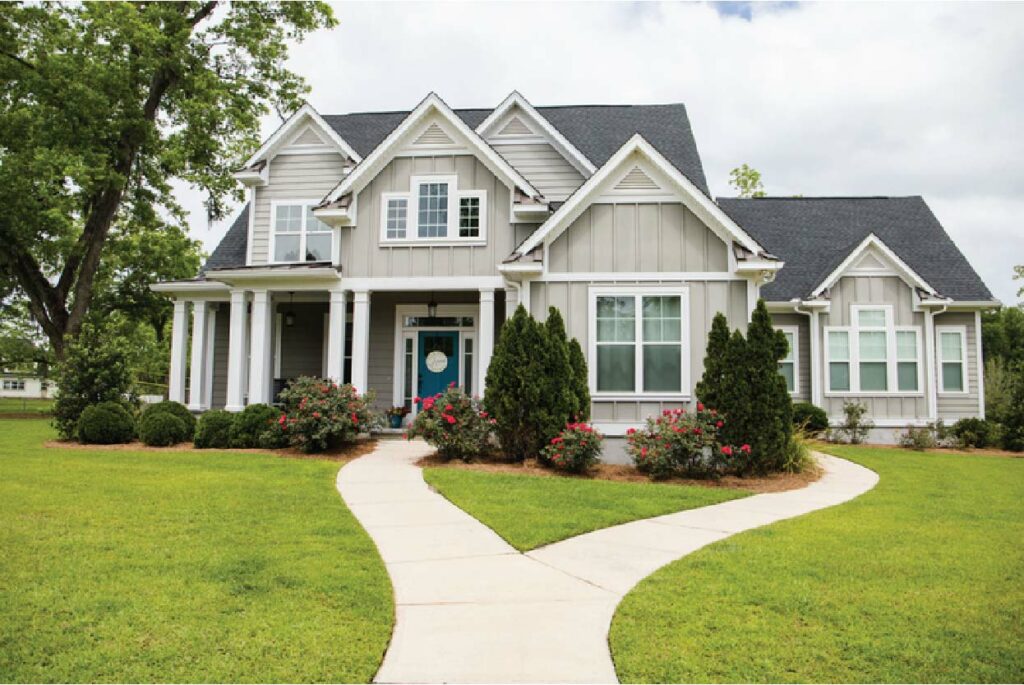 If your home is more than 20 years old, the years can really begin to take a toll on the exterior.  The same is true for your business.  So while it can feel overwhelming to embark on a complete paint job for the building, it may be well worth it when it comes to curb appeal.
Have you ever pulled into a driveway to see a rundown building that looks to be neglected? Even if you walk inside to find a clean and decorated interior, you will never forget what you felt like when you saw the exterior. So be sure to put as much work into the outside of your building as you do the inside.
Exterior Paint and How It Can Affect Curb Appeal
Sometimes, it may take a small part of your home or office to paint to make it look new on the outside. Look at some of these options for exterior paint and evaluate what will work best for you:
Door: Paint your door a bold color that will wow from the street. Or you can choose a pale peach that is refreshing and distinct. No matter which color you choose, a new colored door will stand out from the street.
Shutters: Paint the shutters to offer an accent on a neutrally colored building. The new shutters will give a trendy style to your home. You can go with a classic navy blue or a natural stained wood.
Fence: A peeling, weathered fence can really bring down the quality of the exterior of your home. Give the fence a new paint coat or stain to show that you take pride in your property and how it is presented.
Siding: If your siding is ready for a new coat of paint, put it off no further. The last thing you want is someone to pass your business by because of the curb appeal. Instead, invest in your home or business by hiring professional painters to paint the exterior.
When you see how far a little bit of color can go for your curb appeal, you'll realize that this is the remodeling job you need without breaking the bank. Hire professional painters to make the project well worth it.
We specialize in all commercial and residential painting to maximize the beauty of your property. Vivify Painting is a trusted company with experienced professionals. Contact us to set up your first appointment: (951) 775-7522.